The Leicestershire & Rutland Golf Union runs a Boys Age Group Championship every year for the Rae Spillane Trophy.
For many years Rae was the L&RGU Youth Team Manager and latterly was the Boys Organiser. The trophy is for the best nett score from an 18 hole medal and there are divisional nett and gross prizes for U12, U14, U16 and U18 age groups.
The 2018 Boys Age Group Championship took place at Beedles Lake Golf Club on Wednesday 1st August 2018.
The prize winners were:
| Age Group | Player | Club | Gross | Handicap | Nett |
| --- | --- | --- | --- | --- | --- |
| Winner | Finn Dobson | The Leicestershire | 87 | 22 | 65 |
| Best Gross | Kobe Palmer | Beedles Lake | 74 | 5 | 69 |
| U18s | Charlie Price | Lutterworth | 78 | 6 | 72 |
| U16s | Spenser Sheffield | Glen Gorse | 87 | 17 | 70 |
| U14s | Charlie Box | Beedles Lake | 89 | 22 | 67 |
| U12s | Sam Thomas | Beedles Lake | 103 | 31 | 72 |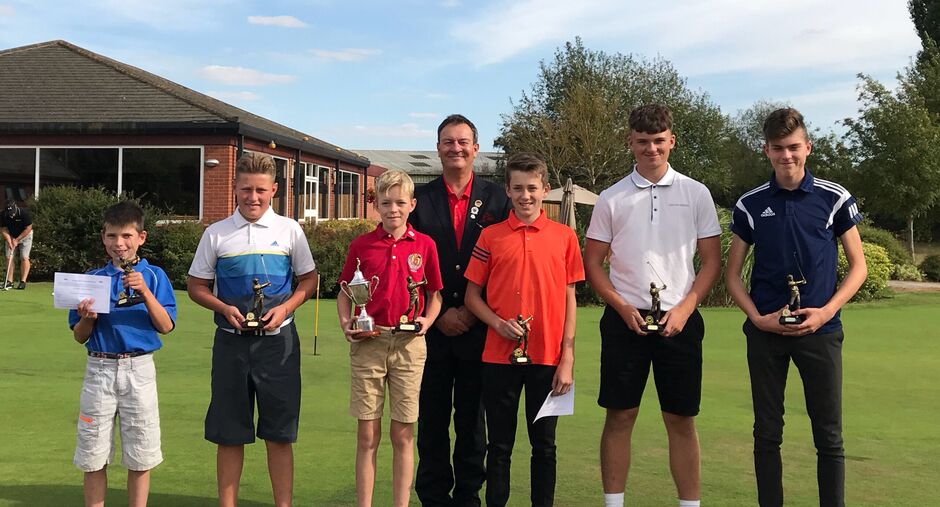 ​
Click here for the full set of results
Enquiries to: Ian Bailey, L&RGU Junior Lead, 44 Sharpley Avenue, Coalville, Leicestershire LE67 4DT, Mobile: 07785 380540 email: ian.bailey@golfingpartner.com