The 2018 L&RGU Amateur Championship was held on Sunday 8th July Lutterworth Golf Club and was won by Chris Brook from Hinckley Golf Club.
Chris' rounds of 71 and 70 for a 1 over par total of 141 at Lutterworth Golf Club gave him a 1 stroke victory over James Billingham (Cosby). Matthew Horton (Lutterworth) was third on 143. Scoring was especially difficult in the morning, with the CSS rising 3 to 74, but scores improved slightly in the afternoon. Chris will now go on to represent the L&RGU at the England Golf Champion of Champions event in September.
Click here for the final scores
The winning club, for the Corah Shield, was Cosby who will represent the L&RGU at the England Golf Champion Club tournament in September.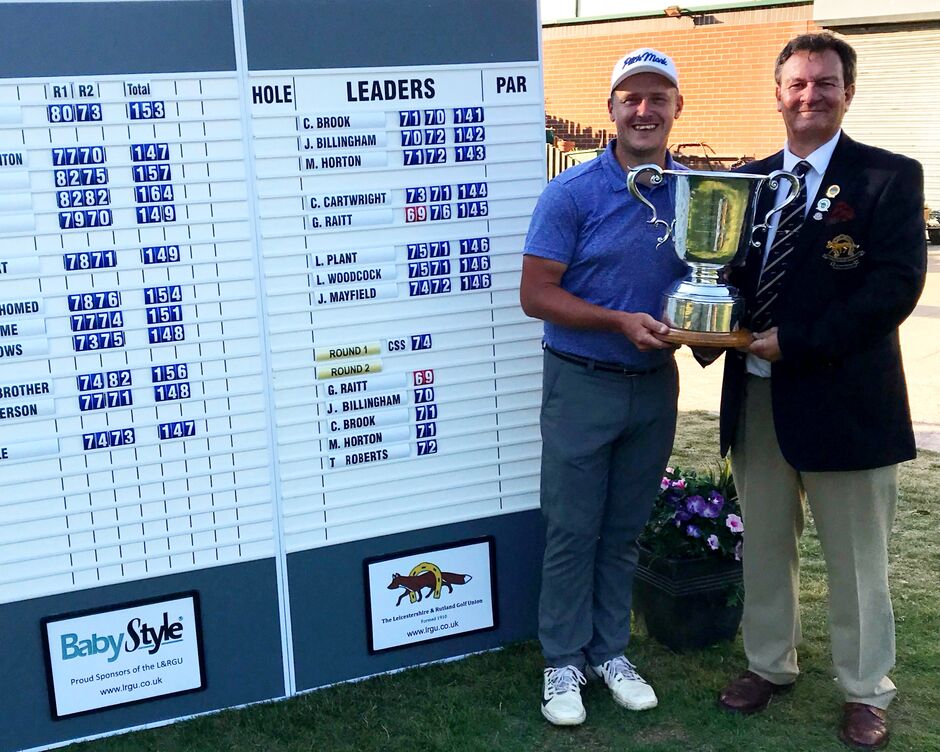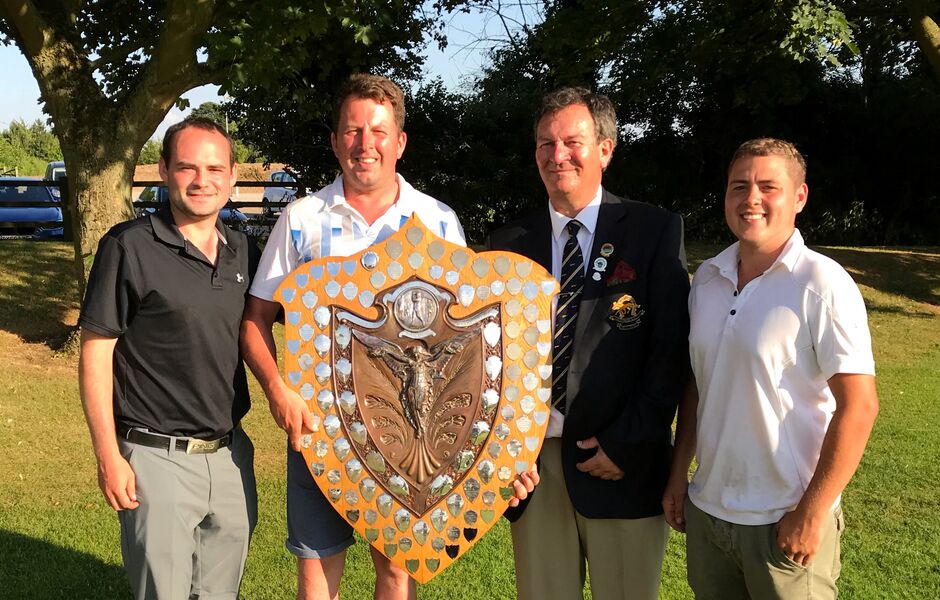 The qualifers for the Wykes Bowl, the L&RGU Matchplay championship, have been confirmed as a result of the County Championship. The Wykes will be held at Kibworth Golf Club over the weekend of 14 and 15 July. Click here for the draw - the first game will tee off at 08.30 on Saturday 14th.
Enquiries to: L&RGU President & Hon. Match Secretary, Kevin Whitfield-Green - T: 07894 700350 E: kevinwgreen@live.co.uk