The L&RGU Seniors Championship is open to golfers aged 55 and over. As well as the individual winner, there is a team prize available.
Click Here for Past Champions & Team Winners
The 2020 Seniors Championship was held on Monday 21st September at Birstall Golf Club, Matt Horton (lutterworth) retained the trophy he won last year.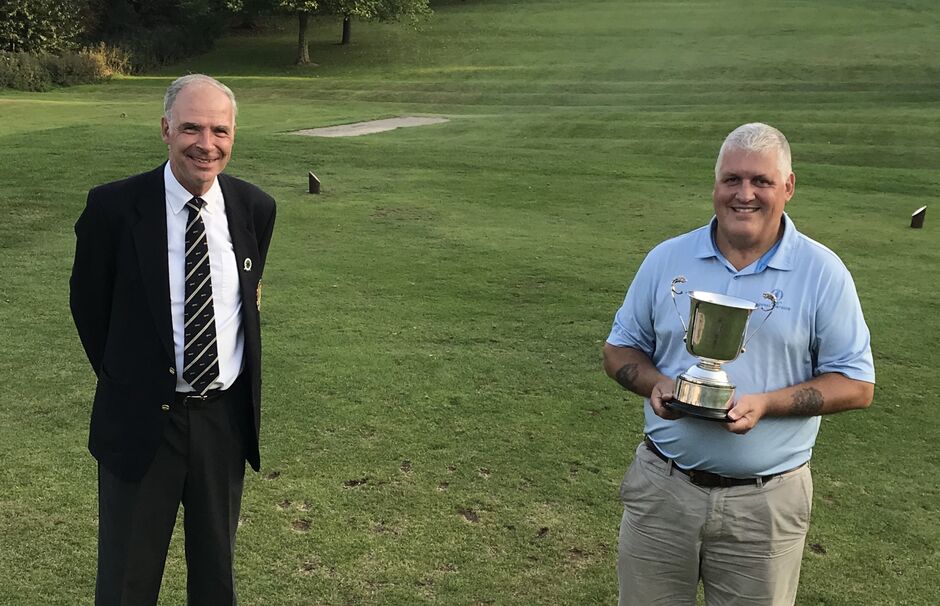 Richard Barker L&RGU President & Seniors Champion Matt Horton (Lutterworth)
Click here for 2020 Full Results
Click here for 2020 Prize Winners