The L&RGU Seniors Championship is open to golfers aged 55 and over. As well as the individual winner, there is a team prize available.
Click Here for Past Champions & Team Winners
Click here for 2021 Seniors Championship Prize Winners
The 2021 Seniors Championship was held 29th July at The Luffenham Heath Golf Club, Steve Sansome (Birstall) added the seniors championship to his county championship earlier this year.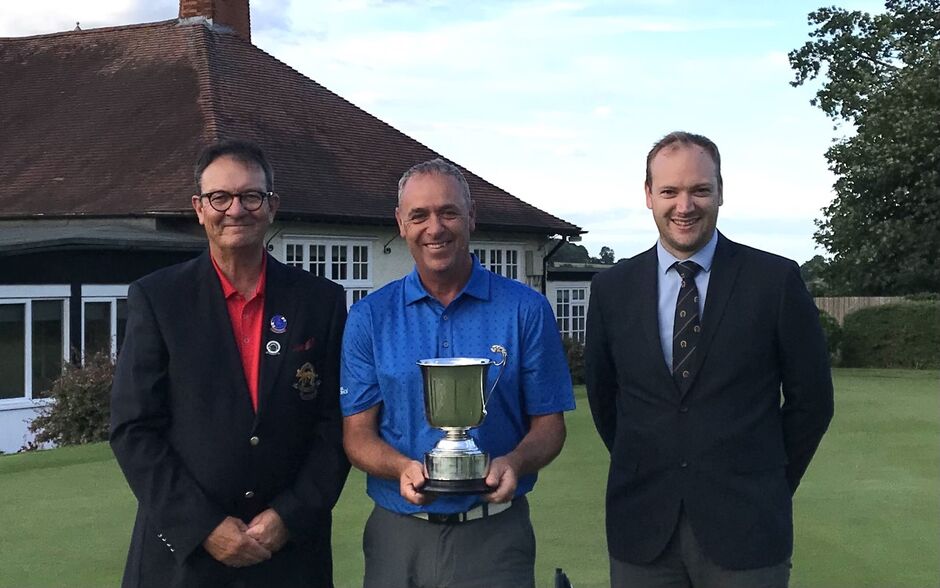 Past President Kevin Whitfield-Green, Steve Sansome, Tom Sharpe Luffenham Heath Manager