The Leicestershire & Rutland Golf Union runs a 72 hole 'Spring Tournament' for the Robin Fraser Trophy. The field is limited to 60 players and the top 27 (and tied) scores after the first 2 rounds are invited to continue into rounds 3 and 4.
James Billingham from Cosby Golf Club has won the 2017 L&RGU Spring Tournament for the Robin Fraser Trophy.
The 72 hole event was played over the weekend of 22nd and 23rd April at Birstall and Lutterworth respectively. The leader after 2 rounds, on 4 under par, was Jake Croshaw from Longcliffe. After round 3, four players were tied for the lead on 3 over par before a superb 67 from James Billingham in the fourth and final round gave him a level par total of 280 and a 5 stroke victory over George Raitt of Whetstone Golf Club.
James was presented with the Robin Fraser Trophy by L&RGU President Kevin Whitfield-Green (Stapleford Park).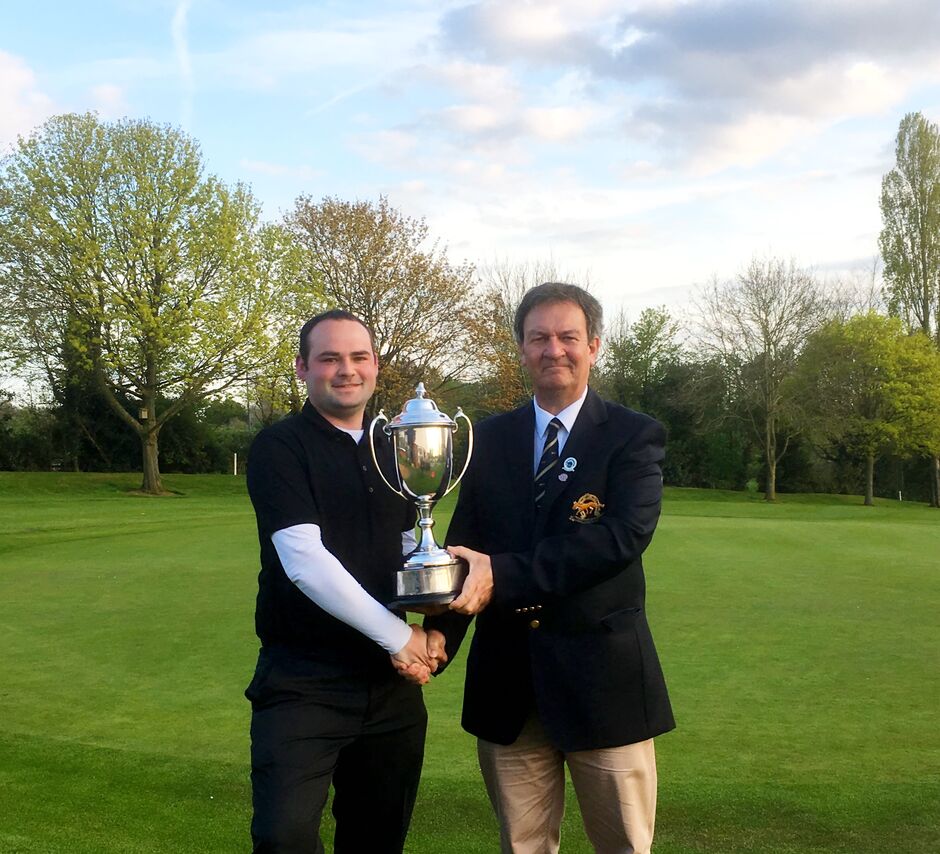 The Hon. Match Secretary: Kevin Whitfield-Green, 43 Beardsley Road, Quorn, Leicestershire. LE12 8UX
Tel: 07894 700350
Email: kevinwgreen@live.co.uk