2022 Foxes Junior Pathway Tour
Tour members fun quiz – to celebrate breaking through the 50 registered player mark for the 2022 Tour, as a tour member who had registered by the 14th December, we are giving one of you a chance to win a sleeve of Fox branded Titleist ProV Golf Balls that will be presented to you at your first tour event in 2022!!
To have a chance of winning the prize simply name the professional golfers pictured below - support of family members welcome. The catch is that each picture is ½ of one person and ½ of another so we want 2 names for each picture. Then submit your answers, including the tie break question, using the form at the bottom of this page.
**********************************************************************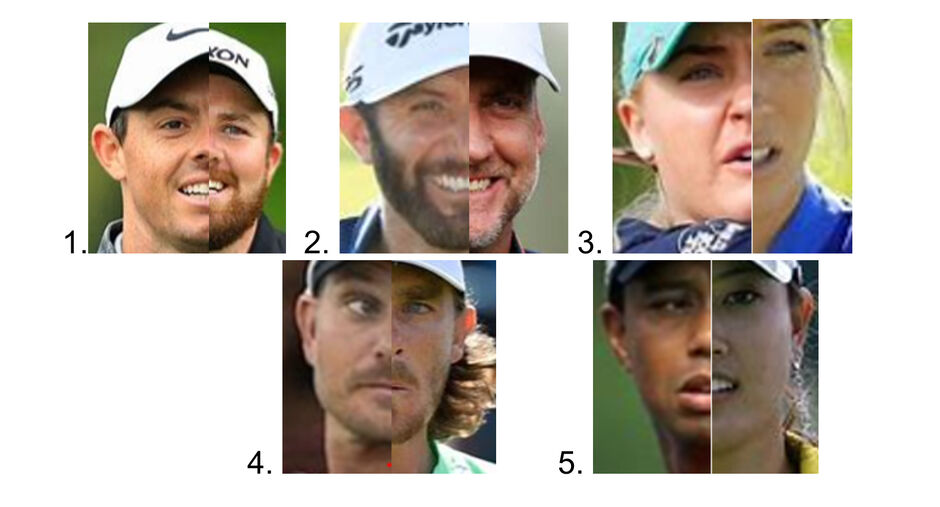 Tiebreak question – as at the 14th December we had 58 players registered for the tour please guess the combined age of all of these players based on how old will they be on the 1st Jan 2022!
*********************************************************************
The entry with the most correct answers on the players pictures quiz will win the prize. In the event of a tie the tour member guessing the nearest number to the actual combined age of all 58 tour members will be declared the winner.
Entries will close at 12 noon on the 7th January 2022 and the winner will be advised by email in addition the winners name/answers will be published on the main tour webpage - Foxes Junior Pathway Tour
If you do have any questions please send an email to lrgu.juniorgolf@gmail.com
Note – only one entry per tour member is permitted – if multiples are submitted then the one received first will be taken as your entry.
NOTE - ENTRY TO THE QUIZ HAS NOW CLOSED AND HERE ARE THE ANSWERS - HOW DID YOU DO?
Picture 1 LHS Rory Mcilroy RHS Shane Lowry, Picture 2 LHS Dustin Johnson RHS Ian Poulter, Picture 3 LHS Charlie Hull RHS Mel Reid, Picture 4 LHS Henrik Stenson RHS Tommy Fleetwood, Picture 5 LHS Tiger Woods RHS Michelle Wie (West) and the correct answer to the tie break question was 669!
The winner of the sleeve of golf balls is William Simpkin who correctly answered all the picture questions and with his 680 guess was the closest to the correct number - WELL DONE William and we will present your prize to you when you play in your first tour event later this year!!
Thanks to all the tour players who took part in the quiz and we look forward to seeing you all soon.